The Garonne River irrigates many vineyards in the Southwest along its path. The closeness of some of them to Toulouse gives the pink city its title of capital of Southwest wines.
PDO Brulhois
Brulhois means "scorched earth", scorched by the sun no doubt. Known as "black wine" because of its color, Brulhois reunites all the region's highly-colored grapes, including Tannat.
The red wines are powerful, intense and tannic with dark berry aromas, and a potential for three to ten years of cellaring. The rosés are round, full and lively with a very expressive bouquet of red and black berries.
PDO Côtes-du-Marmandais
On distinctive terroirs on either side of the Garonne, wine-growers cultivate with passion the Abouriou, an indigenous grape variety and an emblem of the appellation.
The red wines are full and balanced, round and fleshy with silky tannins and red berry aromas. The rosés are very aromatic and balanced, between freshness and fruit. The whites combined the fresh notes of Sauvignon with those of citrus fruit and white flowers.
PDO Fronton
This two-thousand-year-old vineyard between Toulouse and Montauban produces top-quality red and rosé wines. Negrette is the star grape.
Fine, elegant and complex red wines combine the aromas of red and black berries and flowers (violet, peony). The rosés, fairly strong in color, are lively, round, fresh and aromatic (flowers, red berries and citrus fruit).
PDO Saint-Sardos
Between Lomagne and Garonne, near Castelsarrasin and Moissac, this small appellation, on land famous for its great wines in the Middle Ages, produces beautiful red and rosé wines. The reds have a particular and complex spicy character with floral, fruity and licorice notes. They can be cellared for 5 years. The rosés are round, caressing, lively and aromatic, opening on floral and red berry notes.
PGI Ariège
PGI Ariège extends south of the Toulouse plain, along the hillsides of the Lèze valley and up the Pyrenean foothills. The vineyard is surrounded by castles standing on rocky overhangs. The dry white wines hark back to this minerality.
Moreover, the white wines are lively with strong floral and fruity aromas. The reds are supple but fleshy, fresh, with fruity aromas, with spicier notes and powerful tannins for wines of care. The rosés are extremely greedy, dense, aromatic and lively
PGI Lavilledieu
A very small region of only nine hectares close to where the Tarn meets the Garonne, north west of Fronton.
It was the Knights of the Order of Saint John of Jerusalem (or Templars) who built the "la Ville Dieu du
Temple".
Négrette is planted here like in nearby Fronton but it is Cabernet Franc which is the main grape variety.
Unusually for an IGP, no white wine is produced here, only red and rosé. The red and rosé wines are supple and round, fruity on red fruit notes.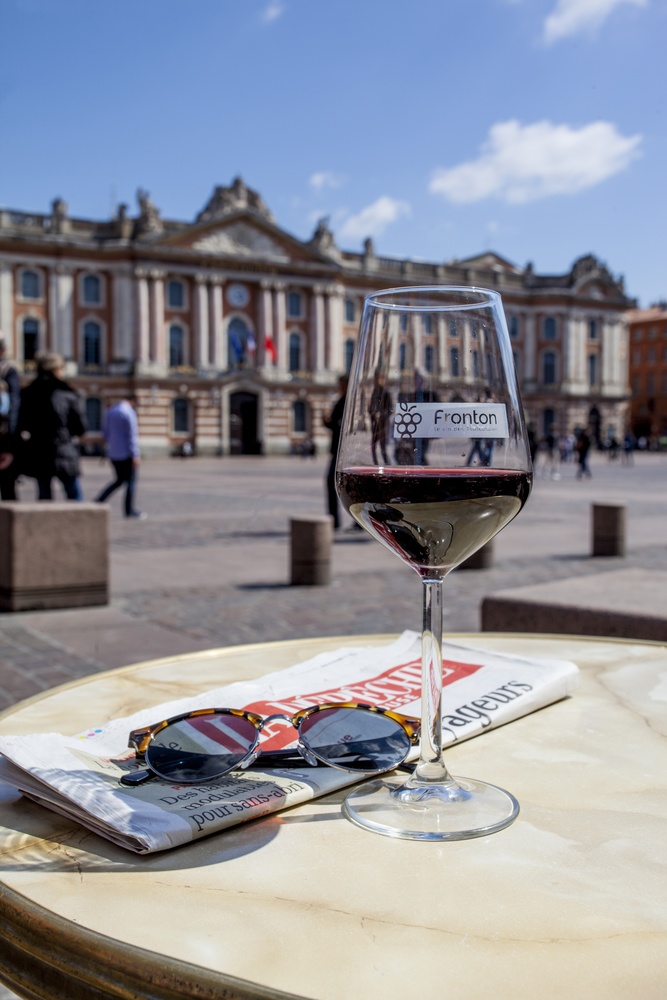 Centre INRA - Chemin de Borde Rouge
CS 52637 - 31321 Castanet Tolosan cedex
Phone : (+33) 5 61 73 87 06
Fax : (+33) 5 61 75 64 39

Monday to Friday : 9 am - 5 pm

Alcohol abuse is dangerous for health. To consume with moderation.