At the crossroads of three climatic influences – oceanic in the west, Mediterranean in the south, continental in the north and east – Aveyron boasts original wines, some of which are made with a grape variety found nowhere else: Fer Servadou (or Mansois). In breathtaking landscapes, the vines are often on steep slopes and even planted in terraces up to 600 meters above sea level. We salute the courage and tenacity of the passionate growers who tend these plots under the most difficult conditions.

In Aveyron, wine is earned, revealing the best of both land and people.
PDO Côtes-de-Millau
Like the Millau viaduct, the vines dominate the landscape, growing in terraces ("fáyssos") on the hillsides and protected by the limestone highland plateaus all along the upper valley of the Tarn River.
Made mainly with Gamay and Shiraz, the reds are supple and generous with an expressive bouquet of red and black berries. The rosé wines are lively and refreshing with delicate aromas of red berries. The whites made with Cabernet Sauvignon, Chenin and Mauzac are dense and thirst-quenching with surprising aromas combining floral notes, dried fruit and nuts.
PDO Entraygues-Le Fel
These typical wines, produced from a desolate arid landscape on rare soil, are arguably the greatest wines from Aveyron.
The reds are lively, marked by notes of dark berries such as blackcurrant with a mineral edge. The best vintages can be cellared for five years. The rosé wines are very fruity, round and refreshing. The whites are complex with a beautiful aromatic length over honeyed floral notes and the flinty edge of schist. Depending on the vintage, they can be cellared for three years.
PDO Estaing
After a long decline, Estaing was able to rediscover the nobility of this vineyard surrounded by woods and chestnut trees established in the 10th century by the Counts of Estaing.
The red wines, ready to enjoy young, are elegant and flexible, with well-softened tannins and notes of red berries such as strawberry and raspberry. The rosés are lively, fruity and light, also on notes of red berries. The whites, also ready to enjoy young, have a floral and honeyed bouquet and a gentle, mineral finish.
PDO Marcillac
Grown in terraces on land colored by iron oxide, known locally as rougiers, the vines dominated by the Mansois grape (90%) produce tasty, distinguished red wines with firm and powerful tannins and aromas of spices, licorice, blackcurrant and red berries. The rosés are round, fruity, ripe and juicy, with aromas of tangy red berries.
PGI Aveyron
Clinging on at 1,500m above sea level, the Aveyron vines produce original, round and deliciously light reds, tasty rosés and fresh, light whites marked by notes of white-fleshed fruit.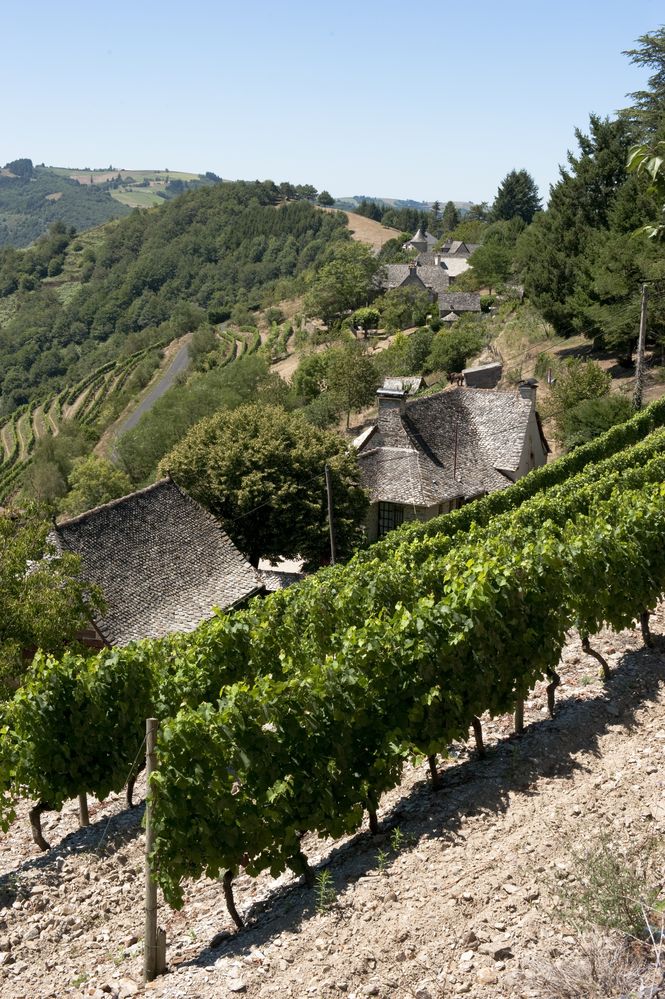 Centre INRA - Chemin de Borde Rouge
CS 52637 - 31321 Castanet Tolosan cedex
Phone : (+33) 5 61 73 87 06
Fax : (+33) 5 61 75 64 39

Monday to Friday : 9 am - 5 pm

Alcohol abuse is dangerous for health. To consume with moderation.