PGI Côtes de Gascogne
There are three terroirs: in the center, Ténarèze produces wines that are structured and powerfully aromatic. To the east, Haut-Armagnac produces balanced, fine white wines. And to the west, in Lower Armagnac and towards Landes, the white wines are reputed for their fruity aromas with floral notes.
Red wines have delicious notes of red or black berries and sometimes toasted and grilled notes.
The rosés are fresh with aromas of red berries or tropical fruit.
Dry white wines have a beautiful liveliness, with powerful aromas of citrus and tropical fruit.
The sweet whites have aromas of fresh and candied fruit (apricot, fig, quince, citrus, etc.) and sometimes truffle.
Contact

Vins des Côtes de Gascogne
1286 Avenue de l'Armagnac – BP2
32800 EAUZE
Tél : 05.62.09.82.19
www.vins-cotes-gascogne.fr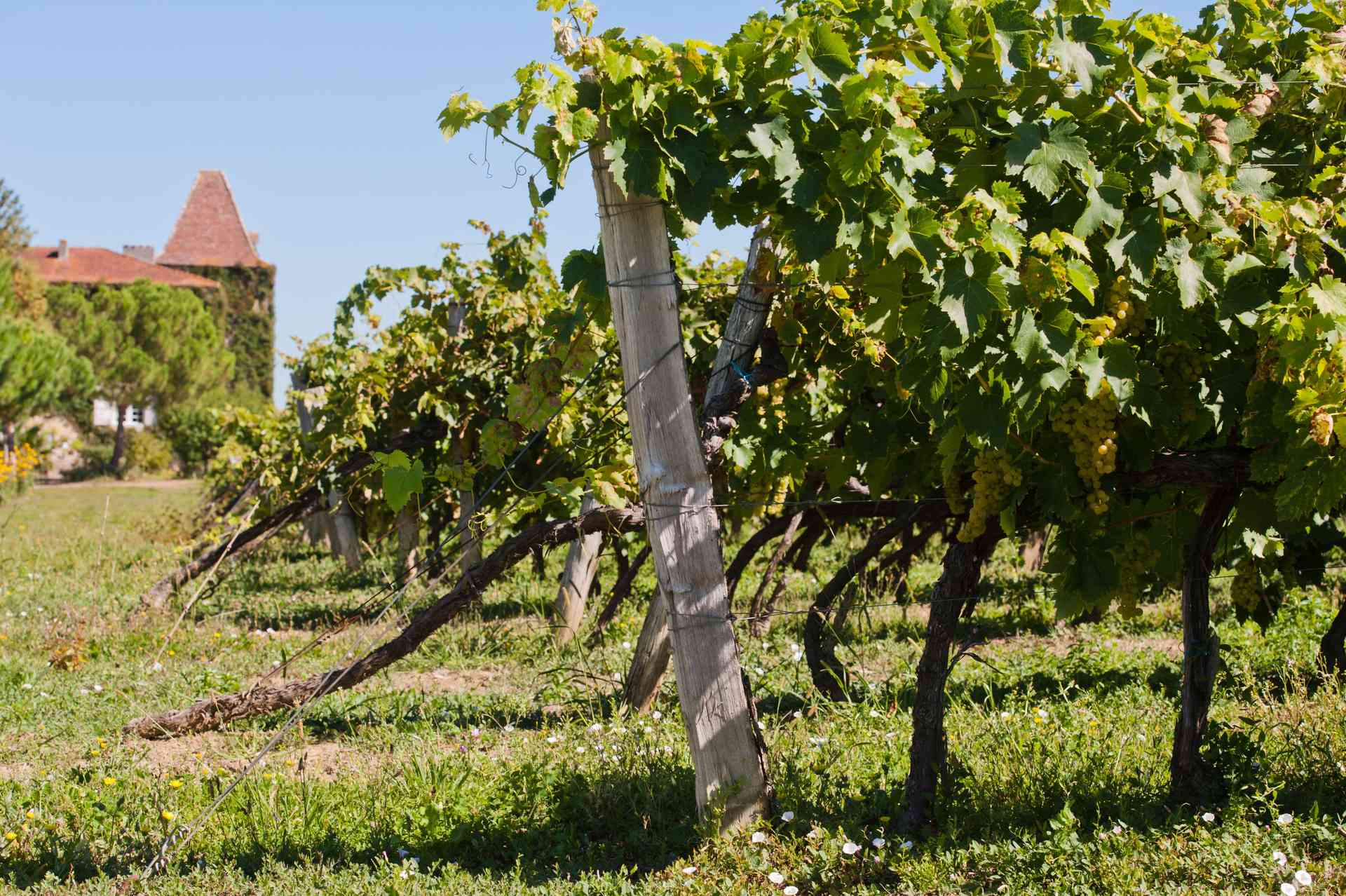 White

85%

85%

Rose

8%

8%

Red

7%

7%

Centre INRA - Chemin de Borde Rouge
CS 52637 - 31321 Castanet Tolosan cedex
Tel : 05 61 73 87 06
Fax : 05 61 75 64 39

Lundi au Vendredi : 9H-17H

L'abus d'alcool est dangereux pour la santé. À consommer avec modération.