Cahors
The view from Mont-Saint-Cyr viewpoint is sublime! As for the medieval atmosphere of the city center with its Renaissance houses, arcaded homes, the Cathedral of Saint-Etienne with its cloister and the fortified Valentré Bridge: it cannot be missed. Every Saturday there is an open-air market, one of the most beautiful in the Southwest.
Figeac
At the end of the Célé Valley you will find a surprising city with many palaces. Champollion Square is a favorite spot, surrounded by traditional old houses. Figeac's original guided tour is built around the 5 senses: see, touch the sandstone sculptures, listen to the sound of the fountains, smell the leather scents that float on the air from a craftsman's workshop.
Les trois vallées
As you follow the run of the river in the Célé, Lot and Dordogne valleys, you will discover fabulous landscapes and an exceptional heritage! From vines to mills, unravel the secrets of water and wine, from fertile valleys to arid plateaus of vines, walking along the meandering Lot River and admiring the landscape from the top of majestic cliffs.
The route covers 160 km designed for bicycles and 75 km of navigable waterways.
Saint-Cirq Lapopie
An important destination in Midi-Pyrénées, voted "Favorite Village of the French", Saint-Cirq Lapopie is one of the most beautiful places in the Lot Valley. Red-roofed houses nestle around a fortified church with the blue-green ribbon of the river below. Don't miss the wine museum and its beautiful shop with Cahors wines and local products (foie gras, truffles, saffron and more.)
Rocamadour
Rocamadour is a real eagle's nest, perched on the side of a cliff. A visit to the famous Black Madonna in Notre-Dame-de-Rocamadour church is a must, whether you are a believer or not. Like the pilgrims, you simply must go up the Voie Sainte, follow rue de la Couronnerie, visit the sanctuary square and go up the Chemin de Croix.
Puy-l'Evêque
In the very heart of the Cahors vineyard, this picturesque village is built on a rocky promontory overlooking the Lot River. Behind the 13th century dungeon, the last remaining ruins of the bishops' palace, the city is built in tiers of beautiful medieval ochre houses all the way to the docks where there was an active port, close to the artisan quarter.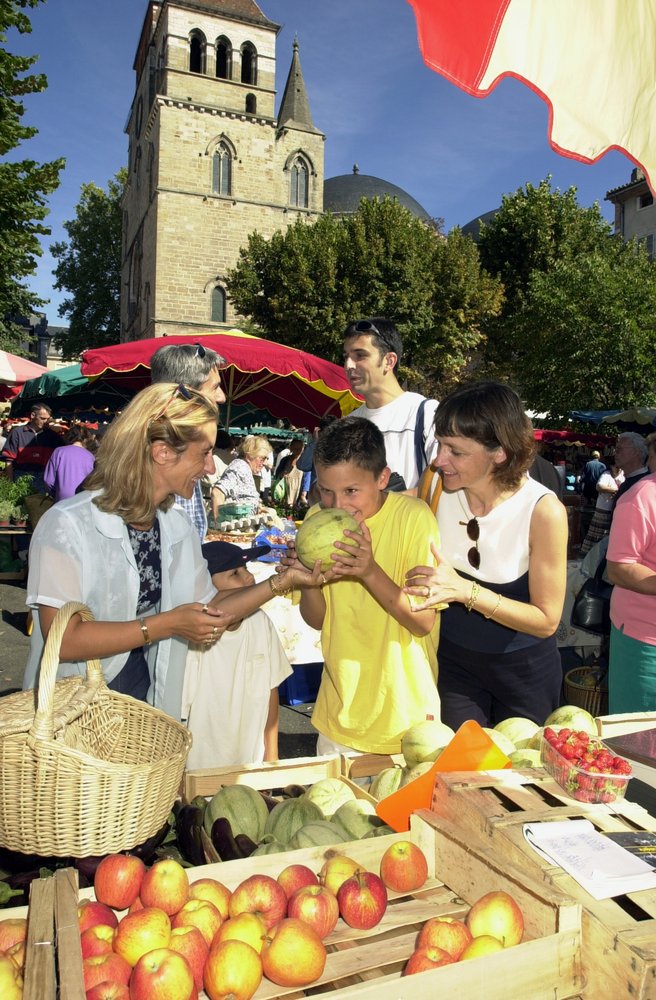 Centre INRA - Chemin de Borde Rouge
CS 52637 - 31321 Castanet Tolosan cedex
Phone : (+33) 5 61 73 87 06
Fax : (+33) 5 61 75 64 39

Monday to Friday : 9 am - 5 pm

Alcohol abuse is dangerous for health. To consume with moderation.